How to Get Involved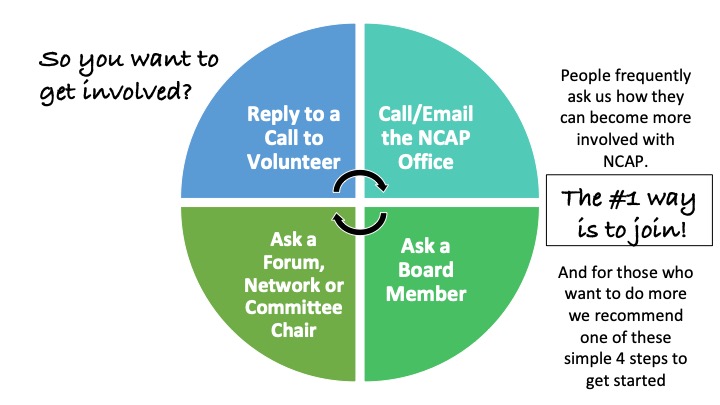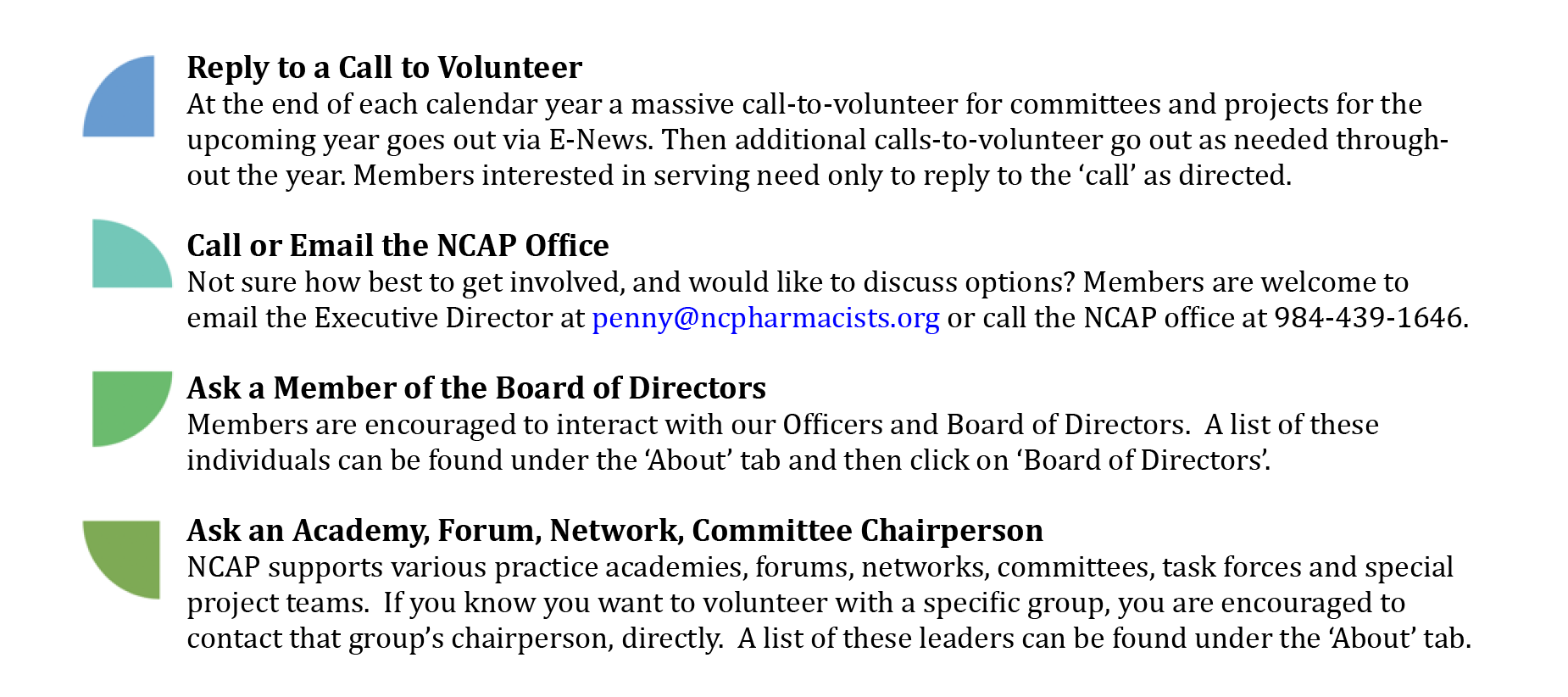 Note:  Members can use the member directory or call the NCAP Office at (984) 439-1646 to obtain contact information for an officer, member of the Board of Directors, or a chairperson for an NCAP leadership group.
2021 Committee, Task Force & Project Needs:

Help plan 2021 Convention  (will be held in early summer, recruiting volunteers now)
Help plan topics and recruit speakers for our E-learning (on-demand and live stream continuing education programming)
Help plan topics and recruit speakers for pharmacy technician education
Help plan and lead fundraising activities for the NCAP Advocacy Fund
Help plan and execute NCAP-hosted podcast
Serve on the NCAP Communications Committee
Serve on the NCAP Policy & Advocacy Committee
Serve on the NCAP Membership Committee
Serve on Resource Development Committee
Serve on the NCAP Technician WorkForce Task Force
Serve on Vendor/Sponsor Special Project Team (members who interact regularly with pharmaceutical representatives are needed)

Remember to follow our member communications and electronic newsletters for volunteer opportunities

 
 

Click here to fill out form for committees and/or projects you would be interested in serving on. Indicating more than one area of interest helps us better ensure that we can place most, if not, all volunteers.